Find your perfect accommodation
Accommodation where hospitality is written with capital H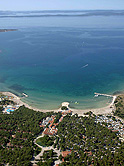 Zaton Holiday Resort
Zaton Holiday Resort is the ideal place for a memorable family holiday. This paradise is within easy reach and boasts a great location in the heart of the beautiful Adriatic. A blend of calm spots in the shadow of pine trees, the seductive delights of a long sandy beach, and an endless list of fun-filled activities are the keys to Zaton's charm.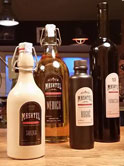 Unique food & drink experience
Mashtel Distillery provides unique experience to guests who like to try highquality brandies and homemade wine, served with traditional local appetizers like cheese, pancetta and anchovy. Also guests will get to know ways of production from the first hand.
Beaches
Find a beach that suits your preferences: maintained or natural, large or small, rocky, pebble, sandy, hidden…
The greatest value of Zaton are beaches, preserved natural environment and clear sea. Zaton coast, except for clear and clean sea offers different types of beaches.
Two bays, one pebble-sandy, Jaz and the other sandy, Pliša. Coast is partially paved, 2 km long, with shallow water, ideal for children

Beaches in Zaton are full of diversity: sandy, pebble, quiet and secluded, or equipped with sports facilities and restaurants

Beaches in Zaton, because of the shallow and warm sea, especially attract families with small children

Simple yet challenging, will offer safety and refreshing adventure to all visitors

All the beaches are equipped with all necessary facilities

The most beautiful beach in Zaton Holiday Resort is marked by the Blue Flag, the symbol of preserved, safe and pleasant environment for vacation, entertainment and recreation, high service quality and purity of the sea, the coast, beaches and marinas.